Monday, July 28, 2008
Posted by

Brenda
at 1:41 PM
1 comment:

It's so fun having a toddler around! We never know what she's going to do next! She loves to be the center of attention so she's always doing something to make us laugh!
Posted by

Brenda
at 1:34 PM
1 comment:

You Are Snow White!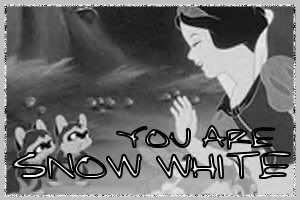 Pure and trusting. You are a gentle soul who can get along with just about anyone. Everyone you meet instantly falls in love with you. How can they resist? You have a pure, lovable nature that's irresistable. Just don't trust everyone who comes across your path.
Which Disney Princess Are You?
Posted by

Brenda
at 1:24 PM
1 comment:

Saturday, July 19, 2008
Kaylen is finally getting enough hair to actually do things with! These are pics of her first pony tail and then some pics of her with a faux hawk in the tub!
Posted by

Brenda
at 10:38 AM
1 comment:

Posted by

Brenda
at 10:34 AM
No comments:

Masen is such a morning person, unlike his mom and dad. He is always so happy to be awake and always "needs" his cereal the second he's up. I'm so thankful for his wonderful example and maybe someday I'll be able to follow it and be a happy morning person!!
Posted by

Brenda
at 9:58 AM
No comments: